The National Convention Center (NCC) is the largest convention center in Vietnam, located at the intersection of Thang Long Boulevard and Pham Hung Street, in Me Tri Ward, Nam Tu Liem District, 10 km from the center of Hanoi Capital and 40 km from Noi Bai Airport.
With a total area of ​​64 hectares, including the following items: Main Building, Green Campus, Water Square, Outdoor Parking Area, Underground Garage, Helipad, and other ancillary items, NCC is a conference center reaching international standards and an ideal palace to hold large domestic and foreign events/conferences with the participation of thousands of guests.
Why should you choose NCC as a venue for an event? With a capacity of up to 3,800 seats with open space, large, convenient roads, NCC deserves to be the golden address in organizing large-scale and luxurious events.
Event spaces
1. Main lobby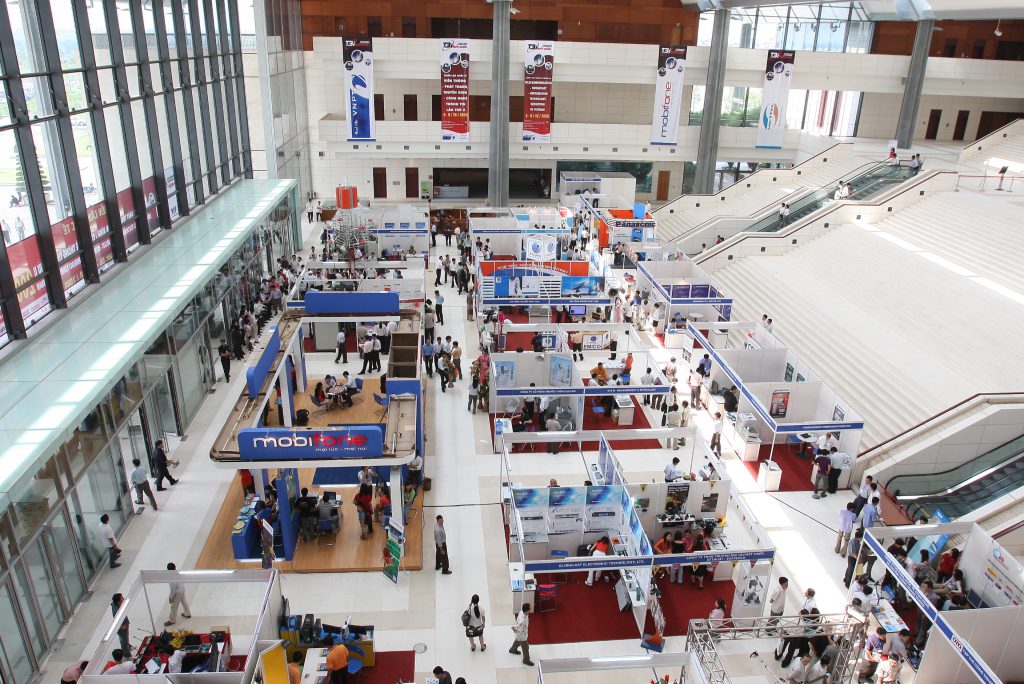 2. The Banquet/Reception Room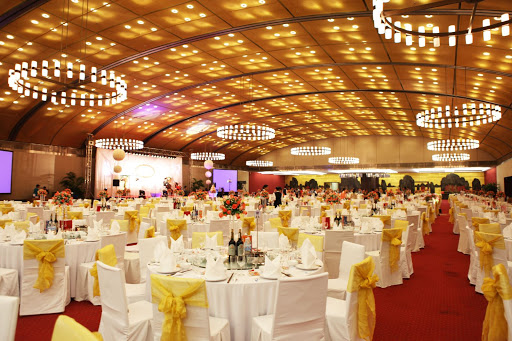 3. The Banquet/Reception hall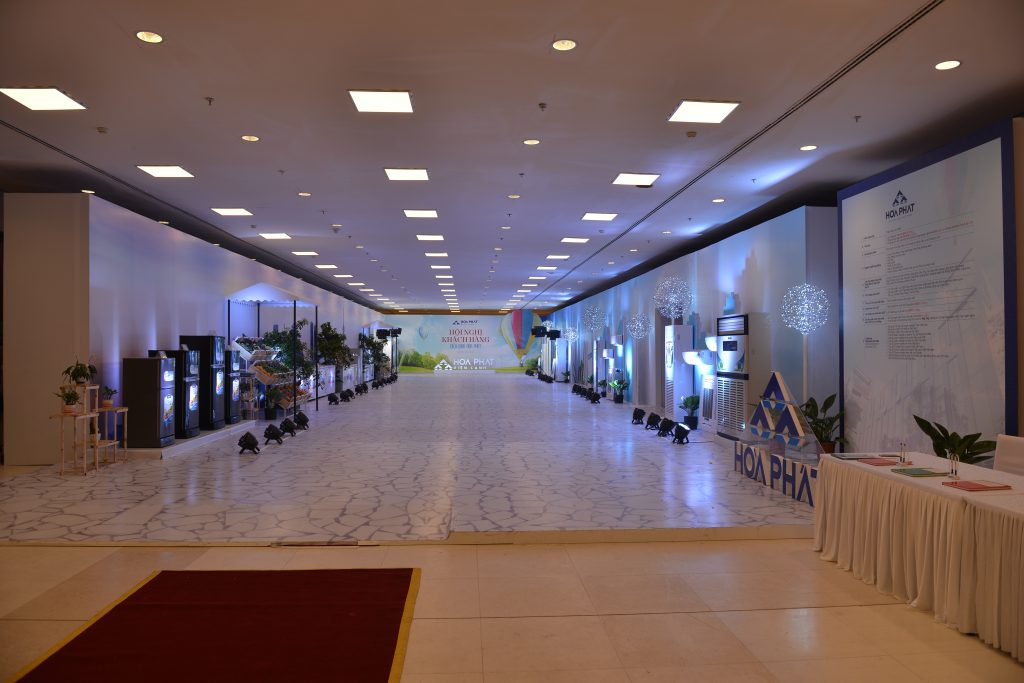 4. Main Meeting Hall 
5.Meeting rooms on the 2nd floor of the main building 
6.Event rooms on the 3rd floor of the main building 
7.The Villas (NCC Garden Villas) 
HADIFA – a professional event organizer
As the official and only agent at the National Convention Center, HADIFA provides customers with event organization services at the most competitive prices. Instead of spending money on choosing 2 suppliers of premises and services, HADIFA offers customers a full-service experience with unprecedented incentives.
HADIFA is a long-standing and leading company in the field of event organization in Hanoi, promoting inherent strengths, we provide event organization services with professionalism, creative ideas, innovation, sophistication, and responsibility.
HADIFA not only gives customers the best product but also the most effective product.