Billboard Advertising
HADIFA has over 15 years of experience in the field of advertising billboard and been chosen and trusted by our partners and clients. Owning nearly 60,000m2 of advertising located on main highways, major cities, and airports in all over the country, HADIFA offers many appropriate advertising locations to help our customers easily choose any types of advertising according to their marketing strategy.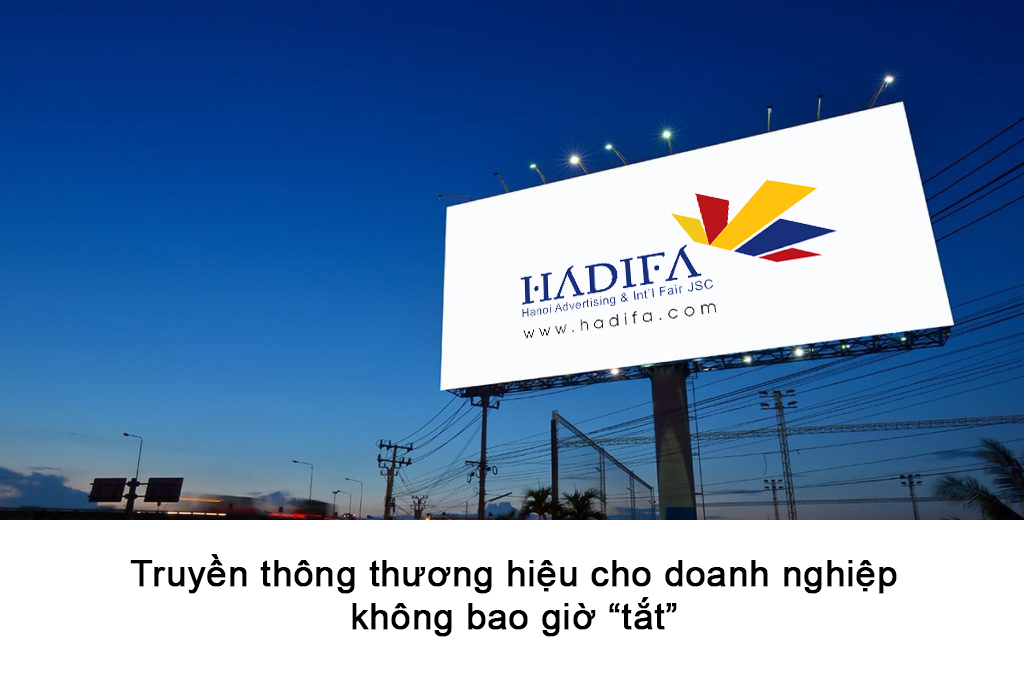 OUR OUT OF HOME ADVERTISING PRODUCTS
To update the forms, advertising positions as well as competitive quotes, please contact HADIFA today, with 20 years of experience, we are sure to bring you professional products and services.
HANOI ADVERTISING AND INTERNATIONAL FAIR JOINT STOCK COMPANY (HADIFA)
Apartment B7, Lane 535, Kim Ma Str, Ngoc Khanh Ward, Ba Dinh Dist, Hanoi City
                 Tel: +84-24-6275 2588         Fax: +84-24-6275 2686                 
Hotline: +84 943 943 388    Mobile: + 84 916 272 288
Email: info@hadifa.com; pano@hadifa.com
Website: www.hadifa.com